Solar Helical and Direct
Ram Service

Solar Ground Mount Foundation Service
"Helical Screw & Direct Ram"
Solar Ground Support Installation Service

The installation of ground support posts for utility scale solar projects from 1 to 100MW, nationwide.

Our industry specific machines have a production
capacity average of over 200 posts per day, per machine!
Broadway Electric Associates,

Broadway has added "Directional Boring" as another service to our portfolio.

Sometimes the option to dig up driveways, roads and parking lots are out of the question.
Great for signs, solar carports and parking lot lighting!

The Vermeer D16x20 packs more power and more features into every directional drill to help improve efficiencies across the board, from curb-to-home to longer easement work to large-diameter pipeline projects.

Vermeer has the equipment that delivers optimum torque, thrust, plus advanced technologies that help your project stay on target.

Bore sizing ½" to 10"

Call BESCO for your Directional Boring jobs 856-845-5177

20/20 Will Call Guarantee
We all know that electrical professionals are frustrated when they arrive at a distributor to pick up a will call order, only to find out that it is not ready. Then they have to waste valuable time sitting at the counter, waiting for their will call order to be pulled and processed. This will not happen to you at Broadway Electric Supply's Counter, and that is a guarantee.
When you place your phone order, specify that it is a 20/20 order and Broadway guarantees it will be ready in 20 minutes or less. If you arrive in 20 minutes and your 20/20 will call order is not ready to go, we will credit your account for $20.00*!
Broadway Electric will provide you with fast and efficient service on each and every order. Our service guarantees stand as evidence to that. If we do not perform as we promised, we pay up in real dollars. No excuses. No exceptions.
*Orders with wire cuts are excluded, only pertains to stock items, order must be specified as 20/20.
• A fleet of trucks ready for prompt, free delivery




• We stock a full line of electrical supplies that are available for same day delivery in most instances.


• No Charge for Cutting and Paralleling wire.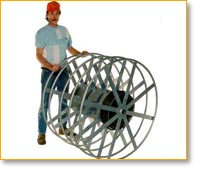 • Will Call" Lock Boxes for after hours pick ups A 24-hour emergency telephone-
(856) 845-5177. Please note: After hours fee is $100.00 to open and receive material.
If you can not make it to our location during normal working hours and need to pick up an order Broadway Electric's Lock Box is your solution. We will be happy to have your material pulled and ready to pick up late at night, Sunday, early morning or holiday's. Call in your order during our normal working hours and your salesman will instruct you how to enter the lock box.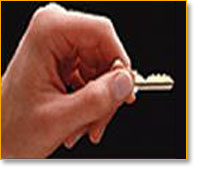 Solar Consultation Design & Distribution


24 Hour Emergency Contacts
Gary Tunnicliff
856-308-1178 cell
• Job Quotations



• Project Design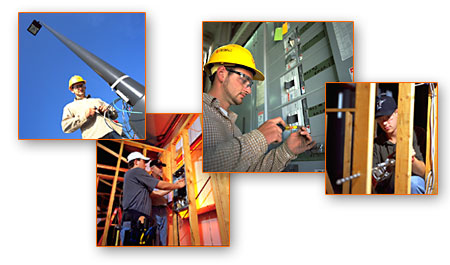 • We stock a full line of electrical supplies that are available for same day delivery in most instances.






How much is time & labor worth?
How much is lost by sending your employees to the supply house for that
emergency part you absolutely need to finish the job?

The average time lost is over two hours!

BROADWAY ELECTRIC SUPPLY is serious about service and we now offer you
our "Ambulance Service". If you need a lock nut, splice kit, lugs,
circuit breaker or anything important to finish the job we will deliver
what you want as soon as you call for a minimal fee that saves you
time & money.


• The "Ambulance Emergency Service" is separate from our every day free
deliveries.

• We guarantee the "ambulance" will leave BESCO with in ten minutes of your
call. (Ten minutes is excluded for wire cuts & non stock items)

• Our Ambulance service fee is $25.00 for a 25 mile radius from BESCO.
(After 25 miles prices vary)

• You can always depend on BESCO for the very best in Service!

• To place an "Ambulance" order call 856-845-5177





• A staff of professionals, ready to serve your immediate electrical needs


• "Prophet 21" system for order tracking, inventory management and e-commerce solutions specifically designed for the Electrical Supply Industry.


• A full staff of certified commercial and residential lighting consultants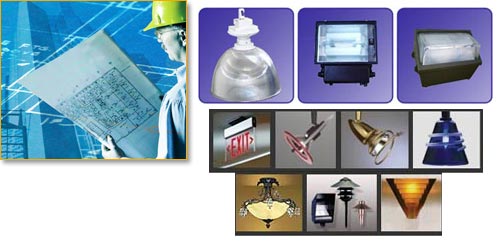 Residential, Commercial & Industrial
We design or assist in designing the lighting plan, or provide a professional analysis of an existing proposal.
Our clients are contractors, architects, interior design firms, engineers, facility managers and property owners.
Whatever the size of your new construction or remodeling project - interior and/or exterior - it costs nothing to discuss your lighting options... with us!
From traditional and contemporary standards, to elegant and cutting-edge designs, our innovative light fixtures are designed to illuminate and enhance - for optimum security, safety, work/production, mood, display or activity.

Energy Audit
Our lighting department has an exclusive partnership with Sylvania & Westinghouse on Energy to perform energy audits and proposal recommendations. As our valued customers strive for savings and a competitive advantage, energy audits can provide substantial savings in overall operations and facility maintenance costs. Please visit http://www.sylvania.com or http://www.njcleanenergy.com for the latest Energy Savings incentives, or contact our lighting department for more information.


• Switch Gear & Distribution Consultants



Broadway Electric Supply offers full service Switchgear/Distribution design and configuration as part of our service solutions. Our team of dedicated associates has over 40 plus years experience in this area of our business. BESCO is a stocking distributor of Siemens & Cutler Hammer switch gear and distribution products. For more information, please do not hesitate to call your Broadway Electric associate for more details


• Recycling



Knowing more about your fluorescent lighting system and its environmental implications, can save money, avoid potential health hazards, and reduce your chance of liability.
Broadway Electric Supply provides full service recycling. We are dedicated to protecting the environment - and your company - by providing comprehensive services to ensure environmental health and safety.
Lamps and ballasts may contain hazardous materials, such as mercury and PCBs, which require proper management and disposal. Lamp recycling separates these toxic substances from the glass, aluminum, and other lamp components so that they can be used in manufacturing other products.
For more information, contact your Broadway Electric Sales Representative or e-mail us